The Master Program in Heritage Conservation and Site Management (HCSM) classes take place in the International Center of Excellence for Education Management (ICEEM) in Zamalek, Cairo, Egypt. ICEEM serves as a venue for several German Academic Exchange Service (DAAD) funded programs in Helwan University.
Address: 43 Abou El Feda - Zamalek - Faculty of Commerce and
Business Administration Building.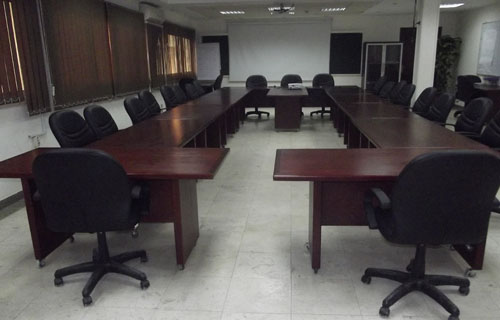 HCSM Library is located at the Faculty of Tourism and Hotel Management, Helwan University, Main Building, on the 3rd floor (Room A-3-13 ), along with the administrative offices of the program.
The Library offers a variety of recent books, in English Language, covering different topics related to the program's field of study.